Xml Sitemap Generation for Blogs and Blog Categories
This guide will walk you through using XML Sitemap Generation, specifically designed for blogs and SEO. The update allows business owners to index URLs for their blogs in funnel or website pages, making it easier for search engines to discover and crawl content. Let's go through the steps:
Part 1: XML Sitemap Settings
To enable XML Sitemap for blogs, follow these steps:
Navigate to "Settings" and then select "Domains."

Look for the link titled "XML Site map" next to your domain and click on it. If needed add the domain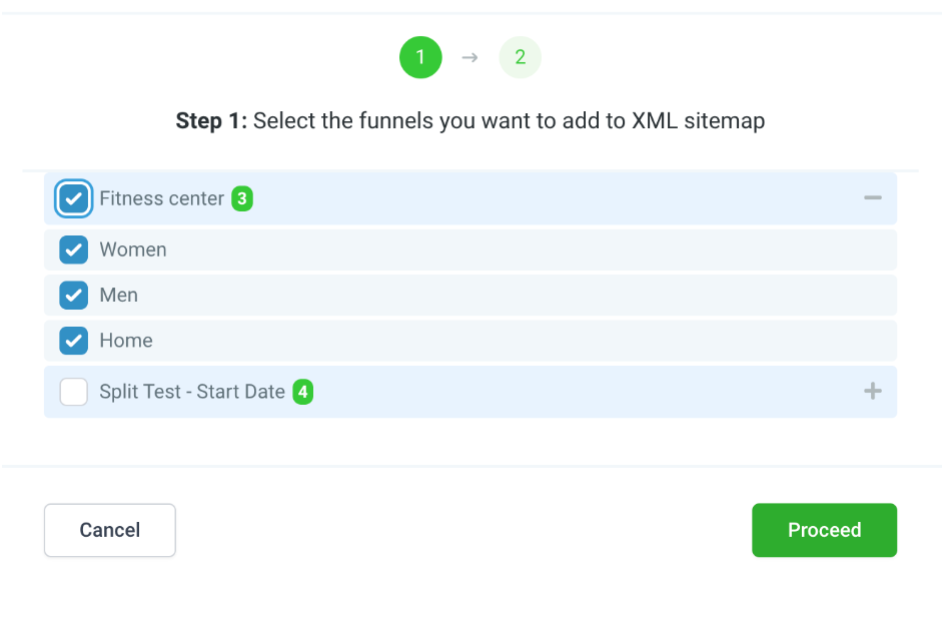 Please Note: To accomplish this correctly it requires you to make use of the "Blog Post List" Element in the site builder.
Part 2: Generating the Sitemap
Once you've selected the blogs and categories, proceed with these steps:
Click on the "Proceed" button.

The subsequent menu allows you to add, edit, and delete custom paths for the ending URL directory (e.g., /custom).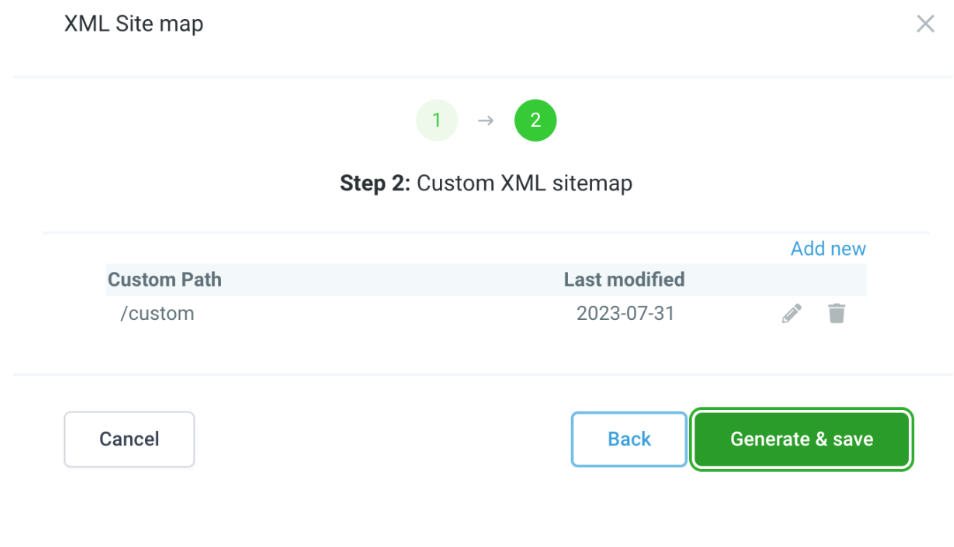 Part 3: Confirmation and Automatic Mapping
After generating the sitemap, follow these steps:

Click on the "Okay" button to confirm.

Going forward, any additional blog categories and blogs you add will be automatically mapped to the sitemap as long as the Blog Post List Element is present on the site and the categories have been added.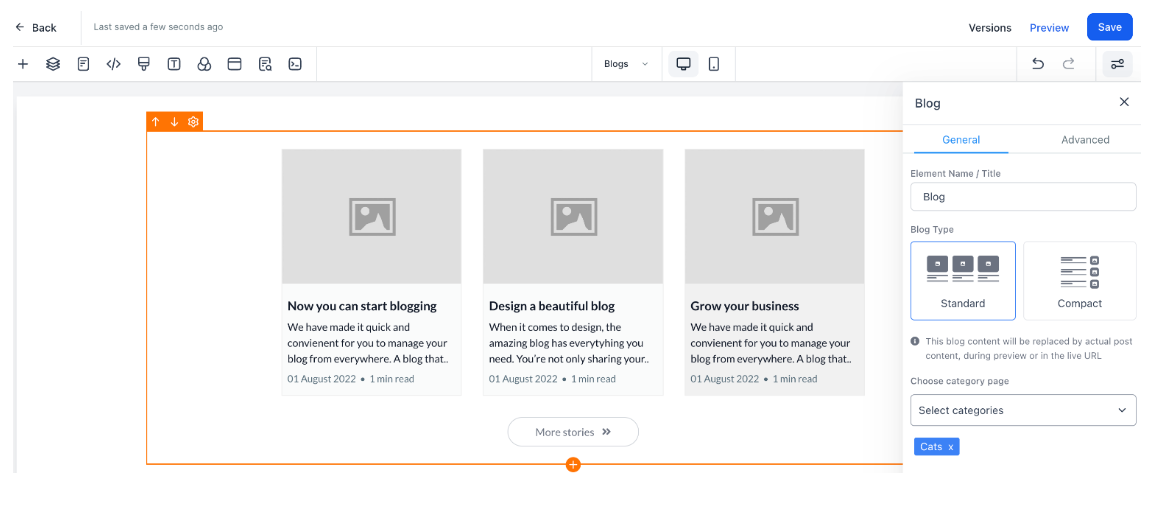 Part 4: Indexing Blog URLs
To index blog URLs, follow these steps:
Navigate to "Domain Settings" and select "XML Site map."

Choose the funnel/website page(s) with the blogs/categories you want to index.

Additional content will be indexed automatically for the site with the Blog Post List element present upon saving it.
Custom Paths (Optional)
If needed, provide a custom path and then follow these steps:
Step 1: Once you select the funnel/website page in the XML menu, click on "Continue."
Step 2: Click "Generate and save" to obtain the sitemap URL.
Automated Crawling
The feature supports the automated discovery of blogs and categories while saving the funnel page in the funnel builder. This eliminates the need to go to the domains page to modify the funnel page sitemap.
Please note: that automatic crawling works only if the funnel/website page is selected for crawling. You can view the sitemap on the confirmation step to confirm this setting on your site.
By following these steps, you can harness the power of XML Sitemap Generation to enhance your blog's SEO performance and search engine presence.